Why Our Honey?
Simply because our Lychee Honey is extremely unique and special as it is produced in limited quantity by bees feeding on the flowers of the famed Shahi (Royal) Lychee tree which blooms only once a year in North Bihar.
Our Lychee honey is a mono floral spring honey and arguably Bihar's favourite honey.This special honey is procured from beekeepers who follow good beekeeping practices. It is 100% raw, natural and unpasteurised. We do not heat, add water, homogenise flavours or add any flavouring to process our honey. We use Sustainable practices to ensure that our honey is of the highest quality.
This honey is acquired from a place with a warm and humid climate, thereby ensuring that it is light textured and not thick like other honey. It is pale and translucent in colour. It has a distinctive fragrance and a sweet mellow taste.
What makes our "Runny Honey" great is we try to give you the same taste experience as eating honey straight from the hive.
--------------------
100% natural with no added flavourings, preservatives or stabilisers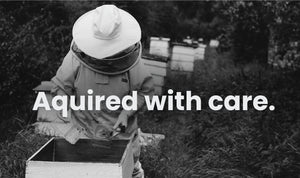 Procured from beekeepers who follow good beekeeping practices.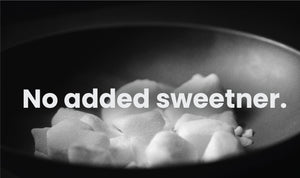 No added sugar or sweetener
Our Vision
To promote natural and organic food products from Bihar. Bihar is in the Indo- Gangetic plain so naturally fertile soil is an asset of the state. At Indian summer food we are trying to create a platform for the poor primary producers by providing them market access.

Our aim is to make the people of the world get easy access to various natural and organic food produced in different parts of Bihar where there is remote access.
Our Mission
To create a more sustainable environment for the farmers and beekeepers of Bihar. Providing access will help them increase profitability, enhance their livelihood directly or indirectly.

Part of our proceeds will also be invested to educate and improve the livelihood of beekeepers and marginal farmers of Bihar.

We also plan to educate the children on the importance of bees to the environment.
What people are saying about us
"This is by far the best honey I've ever had. Had it with hot buttered toast, it tastes divine...a must try"

Geetanjali Jamwal (Owner) Friendwich Food & Beverages Pvt. Ltd. Kolkata
"One of the things I look forward to in the morning. The most delicious honey I have tried. I drizzle it generously on my French toast, eat it raw, add it to my lemonade and everything else to make it tastier! Also makes an excellent face mask. I'm never going back."

Shilpa Mimani (Fitness Consultant) Kolkata
"Sweet and tangy in taste just like Lychee honey should be. We made some delicious dips out of this." 

Hema Y Parikh (Partner) Zen Cafe Mumbai
Location
Find Our Shahi Lychee Honey at
The Pot Belly, Bihar Niwas, Chanakyapuri, New Delhi.
The Pot Belly Rooftop Cafe, Shahpur Jat, New Delhi.
Haryali Organics, House No.6 Lane W, 15G, Western Avenue 15A Market, Noida (U.P)
Gulshan General Store, Shop#106 INA Market, Delhi
The English Deli, 12/54 Sector 12 Raj Nagar, Ghaziabad- 201001
Artisanal Collective, 25B, SDF, 15A Market, Noida (U.P)